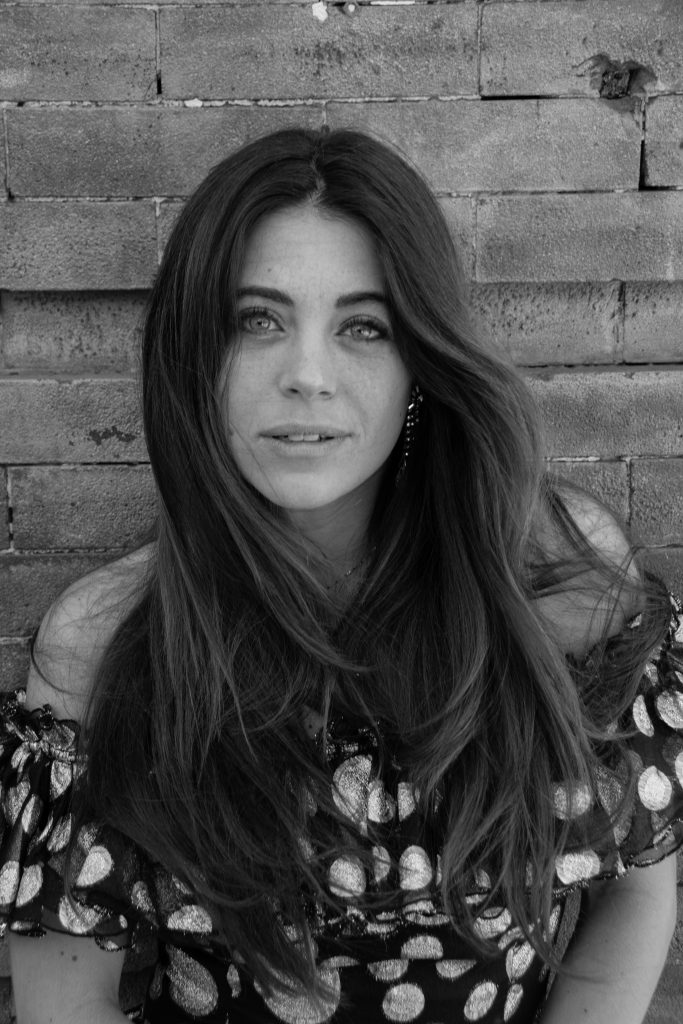 "Let's lower the bed so it's easier to see each other and talk. Is that OK?" That's typically an initial question posed when Simply From the Heart volunteers greet someone they're visiting. Because most encounters are better when open, eye-to-eye, and, well, from the heart.
Inspired by a sacred childhood friendship, Simply From the Heart deploys what's known as the Glam Squad to pamper individuals on long hospital stays, throughout the U.S. The nonprofit focuses on bringing the small things in life one can take for granted—manicures, makeovers, hand massages, simple conversation—to those fighting cancer or a chronic illness. Yet the beauty products and nail polish are mere tools for opening up something far greater than cosmetic care and small talk.
I'm the founder of Simply From the Heart. Brooke Bolley was my best friend, and together, we forged something far beyond our bond during Brooke's battle with cancer.
When I spent a year visiting Brooke in the hospital, I witnessed firsthand how someone can so easily be stripped of normalcy. Brooke was a hairdresser and understood beauty intuitively. Whether it was through highlights or haircuts, Brooke thrived on making others feel beautiful. I was desperate to do the same for her. I brought massage oils, as well as facial and manicure essentials, to her room, and instantly saw her spirit starting to change. Getting pampered helped her feel like her normal, pretty self again.
I lost my best friend to cancer but gained a new perspective on what it means to share small pleasures to help restore self-esteem, and ultimately, one's quality of life when ill. This led to Simply From the Heart.
The pain of losing my best friend eventually turned into one of the biggest enrichments of my life. When I'd visit with Brooke, I never imagined it'd manifest into something I've done over 3,500 times.  I had gotten a glimpse into a pain my friend could never shake, and I could never endure—but our visits made the messy, scary, and uncomfortable thing that is cancer approachable and relatable.
From there, I became committed to sharing transformative visits with those facing the fight of their lives—as well as with the volunteers who comprise the foundation. The organization has cultivated a group of selfless, philanthropic-minded individuals who are passionate about their mission—and growing.
I have merely scratched the service, but with people's continued support, we can bring hope and a smile to the bedside and beyond, replicating this all across the country. We have also launched our official Ambassador Program. The idea is that you receive a packet, and it is your roadmap to starting up in a hospital near you. We make the arrangements with the hospitals, get people properly trained, and ship them the glam boxes already packed with beauty supplies—and they're on your way to making so many patients smile.
"During my time volunteering with Simply From the Heart, I've often wondered, 'Who's helping whom here?' I've felt so fulfilled and rewarded during the visits. A symbiotic relationship is formed during the experience," SFTH volunteer Lindsey Shaw shared. She continues, "I've been reminded how lucky I am to be healthy, how great it feels to brighten someone's day, how strong and positive these people are in the face of life's biggest test, and how, really, we are all the same."
Simply From the Heart is determined to remind those in the hospital and volunteering alike that we can forget about labels, diagnoses, and limitations to escape the world around us. If only through a pampering session, we can all see eye-to-eye and fully relate—relying on nothing else but what's between two people in the moment. And that's simply beautiful.