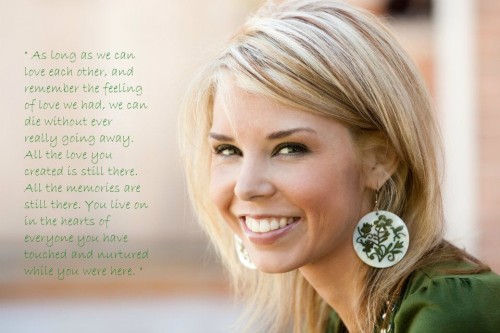 Brooke's Story
By The Founder
In April 2009, Brooke Bolley's life changed forever. Doctors found a tumor growing between Brooke's stomach and esophagus. Four days after surgery to remove her stomach, sepsis set in. The blood infection spread, requiring the amputation of her right leg below her knee.
Since then, Bolley, a 26-year-old hairdresser spent the remainder of the year in and out of the hospital trying to stay healthy enough to stave off the cancer. At this time, Jackelyn Gauci, founder of Simply From The Heart, moved from Los Angeles to spend the remainder of the year by her side. Days in and out of the hospital were spent getting massages, facials, and manicures. Getting pampered helped Brooke feel like the beautiful, young woman that she was.
When a cancer diagnosis threatens, small pleasures can seem trivial. That is, until you don't do them anymore. Services that lift your self-esteem and well-being are what help you make the most of life. This is why Simply From The Heart was created.
Our sole focus is to help patients feel better so that they can continue to live a full life. Our service professionals and volunteers work in collaboration with patients, salons, and hospitals to cater to patients' individual wishes. The small things in life that are often taken for granted are what we believe give patients the gift of strength.