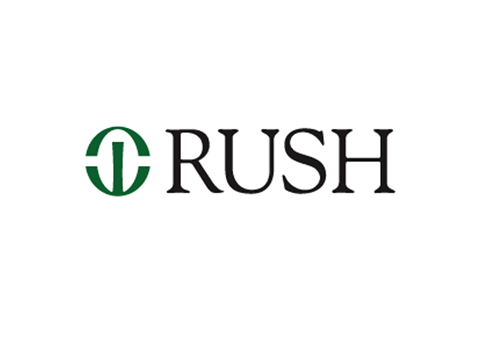 Rush University Medical Center is a not-for-profit, 664-bed academic medical center in Chicago. It is nationally and internationally known for many specialties of care, areas of research and its new hospital building, the Tower.
Highly specialized care provided by teams
Our medical staff of more than 800 represents virtually every specialty and subspecialty of care. Known for extraordinary collaboration, physicians at Rush bring to patients the value of many minds by working in teams.
Rush University Medical Center nurses, who are also highly specialized, are on the frontline of our efforts to provide quality care. They have earned Magnet status — the highest recognition in nursing — three consecutive times for making outstanding nursing care the standard at the Medical Center.
Academic health care
Rush University, with an exclusive focus on the health sciences, shares the campus with Rush University Medical Center, allowing for unique integration of patient care, research and education. Physician, nurses and other clinicians who provide care to patients at the Medical Center also teach at the university.
Our education and research endeavors are dedicated to enhancing excellence in patient care — now and in the future.
Care for all ages
Rush Children's Hospital offers expertise in a wide range of pediatric specialties for infants, children, adolescents and teenagers, including the care of critically ill newborns.
The Johnston R. Bowman Health Center, also part of the Medical Center, provides inpatient medical and rehabilitative care for older adults and others with short- and long-term disabilities. It also houses the Ada F. Addington Inpatient Hospice Unit, operated by Horizon Hospice and Palliative Care.
New hospital
Our 376-bed Tower hospital building opened in 2012 as part of the Medical Center's major campus renovation. Rush's commitment to sustainability innovation earned the Tower LEED Gold certification. It is the largest new construction health care project in the world to be LEED Gold certified.
Rush's renovation also includes the Orthopedic Building, which opened in 2010, and the ongoing campus-wide implementation of an electronic medical record system, enhancing patient care and safety.
Location
Rush University Medical Center is two miles west of Downtown Chicago, right off I-290 (the Eisenhower Expressway) at Ashland Avenue. See our Directions and Parking page for more detailed information.